DEPARTMENT OF Pharmacology
Prof: Dr. Kashif Rasheed Shaikh 
---
Qualification: MBBS, M.PHIL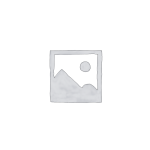 Prof: Dr. Mahboob Ahmed Wagan
---
Qualification: MBBS, M.PHIL
It is a privilege and pleasure to welcome you to the Department of Pharmacology at SRMC tandoadam. The department is committed to teaching the principles and practices of Basic, clinical pharmacology and therapeutics to undergraduates.
The knowledge of pharmacology is essential as modern medicine relies heavily on drugs as main tool of therapeutics to treat any disease. The horizons of Pharmacology includes understanding of why, when and how to give a drug? How the given drug will solve or even create a problem? How the drug interacts with the tissues and other simultaneously administered drugs leading to side effects and adverse effects?
Department of Pharmacology is located on the ground floor of the SRMC Building. It comprises of a Professor's room, Faculty rooms, Lecturer's rooms, a Museum and a Laboratory. Whereas the tutorial rooms and lecture halls are shared with other basic sciences departments. Pharmacology laboratory is well equipped with instruments and fine glassware. 
Subject information is passed on to the MBBS students by combined teaching methodologies as per devised by the department of medical education with an aim to keep our students in pace with the academic standards of any esteemed institute of the country.