Prof: Dr. Fareedullah Alvi
---
Qualification: MBBS, M.PHIL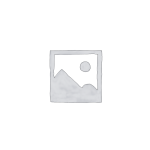 Prof: Dr. Sana Naz
---
Qualification: MBBS, M.PHIL
I'm pleased to welcome you to the Anatomy Department on behalf of academic, technical and administrative staff.
The Department of Anatomy is a fully equipped with highly experienced and dedicated faculty along with the state of art infrastructure and facilities to impart high quality, clinically relevant education in an experiential learning environment..
The Anatomy Department of SRMC was founded as a major essential division concerned with the study of human anatomy in relation to health problems. The department teaches anatomy (theory and practice), including: Gross Anatomy, Embryology, Neuroanatomy, Brain Anatomy, and Histology for second year students within vertical and horizontal modules.