Prof: Dr.Syed Qaiser Hussain Naqvi 
---
Qualification: MBBS, M.PHIL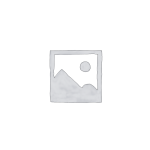 Prof: Dr.Riaz Ahmed Qazi
---
Qualification: MBBS, M.PHIL 
Welcome to the Department of Pathology at the Suleman Roshan Medical College. Pathology is a discipline that bridges basic research with clinical medicine. Our department comprises basic, translational and clinical researchers, as well as diagnostic pathologists. 
Our outstanding trainees are drawn from leading institutions around the world, and immeasurably enhance the vitality of our department, while our excellent staff are essential contributors to our missions of innovative health care, discovery, and education.
Thank you for visiting our website and for your interest in our department. We hope you will enjoy learning more about us from this site.